Three years later.
Charlottesville may not be at the forefront of political discourse anymore, but for many of us, the pain and horror of that day has never faded.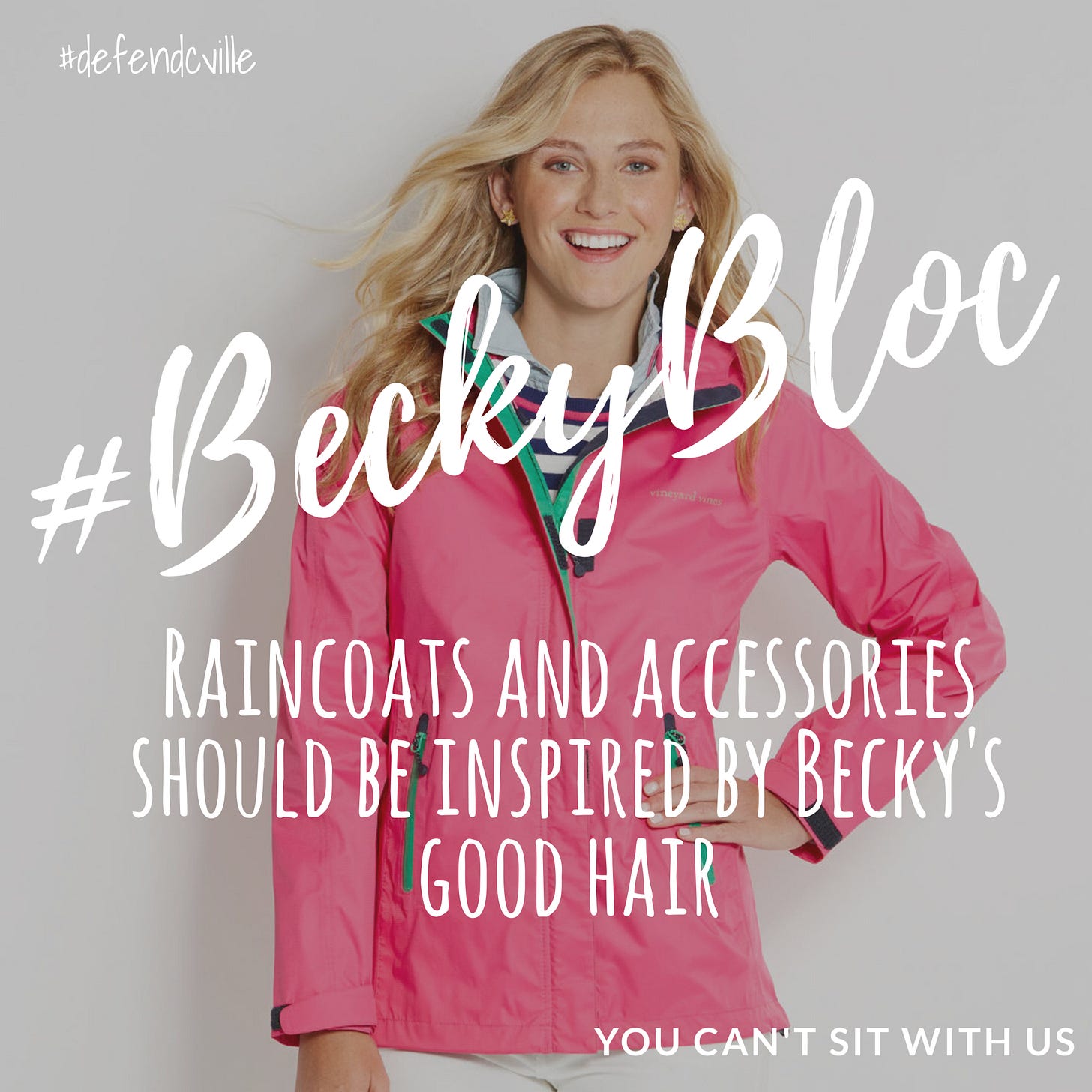 I can't remember where I bought the purple shirt. It's not any kind of name brand; the fabric is the deep maroon color of box wine, and is cut awkwardly enough that I wouldn't be surprised to learn that I bought it at Walmart. I know I got it back when I first started going to the barre studio by my old office in Williamsburg (what a sentence!) and felt the need to acquire appropriately cute workout clothes. It served its purpose then, and now, three or so years later, it has handled its transition into a work-from-home staple with a reasonable amount of grace. This shirt is a completely unremarkable garment.
But right now, it is sitting crumpled on the floor where I dropped it earlier this week, when I finally realized why I'd always felt a tiny, seasick twinge whenever I slipped it over my shoulders. It is not just a shirt. There is death woven into its coarse threads, and for three years, I had pushed away the memory of why. You see, I was wearing the purple shirt on August 12, 2017 when the world shattered around me. 
Earlier that morning, I'd pulled it on over a pair of black yoga pants, thrown my hair up into a bun, and attempted a rudimentary smokey eye. For me and the dozen or so other antifascists who had traveled down from New York City the night before to help #DefendCville, the plan was to don what we were calling "normie bloc" or "Becky bloc," instead of the black clothes and combat boots that would usually comprise our sartorial strategy. The intention in doing so was to obscure our true identities from any unfriendly onlookers, and instead blend into the scenery in artsy, sleepy downtown Charlottesville, VA. It was a tactic that had come in handy before (and still does; being unobtrusive can be a very useful skill) and there were even instructional memes being passed around to get everyone on the same page.

Once my little crew arrived downtown, though, we quickly realized that not everyone had gotten the memo about the day's uniform; a sea of black awaited us, and I remember being a little put out that I'd left my boots at home. My yoga pants helped me blend in a little, but since it was too hot for long sleeves or a balaclava, my purposefully basic attire could only do so much to mitigate the effect of my copious facial piercings and tattoos. The sneakers I'd brought were more suited to running than standing on hot concrete for hours, and seemed impractical for a street fight. Later, it would become apparent that I had made the right decision after all. 
We were there to oppose Unite the Right, a white supremacist rally that had brought over a thousand gun-toting Nazis, Klansmen, Proud Boys, neo-Confederates, militiamen, alt-right figures, Trump supporters, and assorted racist, fascist detritus into this small Virginia town. No one knew quite what to expect, and the torch rally the night before had spooked us a little, but we assumed we could handle whatever trouble came our way; after all, we were anarchists (and perhaps more importantly, we were New Yorkers!). 
Many of us had been at the DisruptJ20 inauguration day protests, and had been out in the streets confronting fascists for months after; we had seen some shit! That is the story we told ourselves as we gathered that morning.
********
Of course, we all know what happened that afternoon. The crowd of jubilant protestors turning onto Water Street. The Dodge Charger. James Fields. Heather Heyer. "Very fine people." Charlottesville the place forever transmogrifying into Charlottesville the event, the moment, the murder. "Charlottesville" became shorthand for a tragedy that came at the hands of one man, but was predicated by an entire movement and a network of hate that has only grown stronger and gained more power in the years since Heather was murdered and so many others were injured and the nation watched in horror as they realized that those "Nazi LARPers" they'd been waving off as a joke were not in fact funny. 
The word itself has become entrenched in both pop culture and mainstream politics, to the point where avoiding it feels impossible. Democratic politicians and media pundits—who were safe and sound miles away when Fields drove that car into us—feel comfortable invoking it to criticize Trump, even as they try to paint the same antifascists and anarchists who were there defending the town in 2017 as bad actors in 2020. Presidential candidate Joe Biden used footage of the August 11 torch march in one of his campaign videos, and cannot seem to keep Charlottesville's name out of his mouth. Spike Lee felt the need to insert a video of Heather's death as the final scene in his film BlacKkKlansman; I understand the point he was making, but would have preferred to make it out of the theater without having a PTSD attack. 
They only ever show the moment of impact, the gory few minutes where it was all happening. They don't show what happened before, the joyful march through town and the community care that was present during even the toughest moments of that day. That would not fit their narrative that this attack was an unprecedented, wholly unique event, instead of the precursor for the many, many others to come. They never show the aftermath. They don't show those of us who survived. They only show the one who didn't. 
I don't have it in me to do a blow-by-blow description of everything that happened; it is already hard enough to organize my thoughts about it. I have written about it before, both the day after when people were still only beginning to understand the horror of it all, and last year on Patreon, when my brain demanded it. The memories of that day are something that I will carry with me until I die, and I am far from alone in that; there were hundreds of us at that intersection, and some survivors, like Tay Washington, are still dealing with the physical injuries they sustained. Heather Heyer's death was an unspeakable loss; Susan Bro lost her daughter, and many others lost their friend. Charlottesville may not be at the forefront of political discourse anymore, but for many people, the pain and horror of that day has never faded.
I do envy those who do not have to remember the rest of it. The moment when your eyes fixed onto the car driving towards you and the crowd of people being parted like waves and your brain formed a half thought—"that isn't right." The frenzied scramble onto the sidewalk once you realize the car isn't stopping. The grinding of metal and wet thumps of flesh. The sight of her turquoise shirt sliding up over the windshield. The blood. The screams, oh, the screams. 
And the silence. The weeping, the air filled with panicked voices calling out for their friends. The realization you don't know where your friends are, either. Seeing that the city sent a tank full of police before they sent an ambulance. Realizing that you had to leave, now. 
I've had so many people tell me since that they wished they had been there. Sometimes I wish I hadn't. 
********
I know that I am a different person from who I was before A12. In 2017, I had a steady job as a music journalist, a long-term relationship, and an apartment in Bushwick; sure, I was miserable in all three, but they were solid. The past several years have wrought immense change, some of it good. Surviving A12 reframed my priorities, shall we say, and I made some much-needed tweaks to my personal life, my career, and my living situation (being laid off in early 2019 helped answer a few open-ended questions, too). Now, I am freelance and am working on a book; I live in a house in Philadelphia, with a good man who loves me fiercely and holds me close whenever he sees me starting to loop. I am okay.
But three years in, I still can't control the visceral reactions that erupt whenever I come across videos of car attacks, or fascist violence, or, most intensely, something from A12 (or "Charlottesville," if you insist). My PTSD symptoms can ruin an entire day: tears, mood swings, nightmares, flashbacks, mental loops where I relive those moments over and over and over and over and over and over and over until suddenly I realize hours have passed. It is difficult, and draining, but I know that I got off so much easier than so many others that I try not to dwell on the thought of how much trauma was inflicted that day. Who has the time, right? You're fine! This is something I tell myself.
Memories bubble up in the strangest ways. Over the weekend, I devoured Sisters in Hate, Seyward Darby's new book on women in the white nationalist movement, and was particularly transfixed by the chapter on neo-Nazi Lana Lokteff and her white supremacist media company Red Ice. The material itself was both compelling and repulsive (Darby is a helluva writer, even when confronted with the literal embodiment of evil), but there was something specific about the name Red Ice that kept bothering me. I only realized the reason a couple of days ago: on A12, after the murder, when two of my friends and I were back at the parking garage frantically looking for their car, we passed a white man wearing a black T-shirt. We sized each other up, but no one spoke a word, and we ended up going our separate ways. After I finished the book, it hit me: he had been wearing a Red Ice shirt. 
These flashes and loops and razor-edged memories have taken a toll on my ability to do this work, both the writing and the organizing. My politics have only become more resolute, but I just can't spend as much time in the streets anymore. When I do go out to protests or actions, I am hyper-vigilant to the point where it's more of a low-grade panic. I flinch when I'm crossing the street and a car gets too close, and seeing videos of the ongoing wave of vehicular attacks against protestors makes my stomach drop every time one crosses my timeline. It makes me feel guilty to see videos of protestors across the country taking the streets every night and defending their neighborhoods, and I wish I could be there with them. But I have found other roles for myself, and other ways to be useful to the cause, and I try to cut myself a little slack here and there, as a treat. 
I don't know if any of this will ever get better, but there is still so much more to say, and so much more work to do. Three years after A12, the world has gotten so much worse, but I still hold onto hope. They say that anarchists are utopians, and maybe they're not entirely wrong there.
Because even after everything that has happened, and knowing how fucking hard the fight ahead of us will be, I believe in the struggle against fascism. I believe in the people, in the workers, in solidarity, in mutual aid, in revolution. After all this, I do still believe that we will win. 
And I might finally throw away that purple shirt.